Acrylic on Canvas and Mixed Media
L920mm x H920mm
Available for viewing at Midview City.
Shipping and Delivery
*FREE DELIVERY FOR SINGAPORE ORDERS ABOVE $2000 IN A SINGLE RECEIPT.*
Delivery and installation fee is $155 for first piece and $60 (below size of 1800mm and $100 above size of 1800mm) for each subsequent piece within Singapore. Learn more
Be covered by the Gallery 1819 Guarantee when you checkout with Gallery 1819
Acrylic on Canvas and Mixed Media
L920mm x H920mm
Available for viewing at Midview City.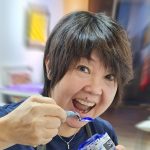 "Art calms the mind & soothes the soul. " Art has always been something close to my heart, something I enjoyed ever since my days in school. After having spent 2 decades doing my part in a family business coupled with building my own career, I found the calling to embark on my art journey unleashing my desire to translate my fascination for nature, light, colours and textures to creations on canvas.