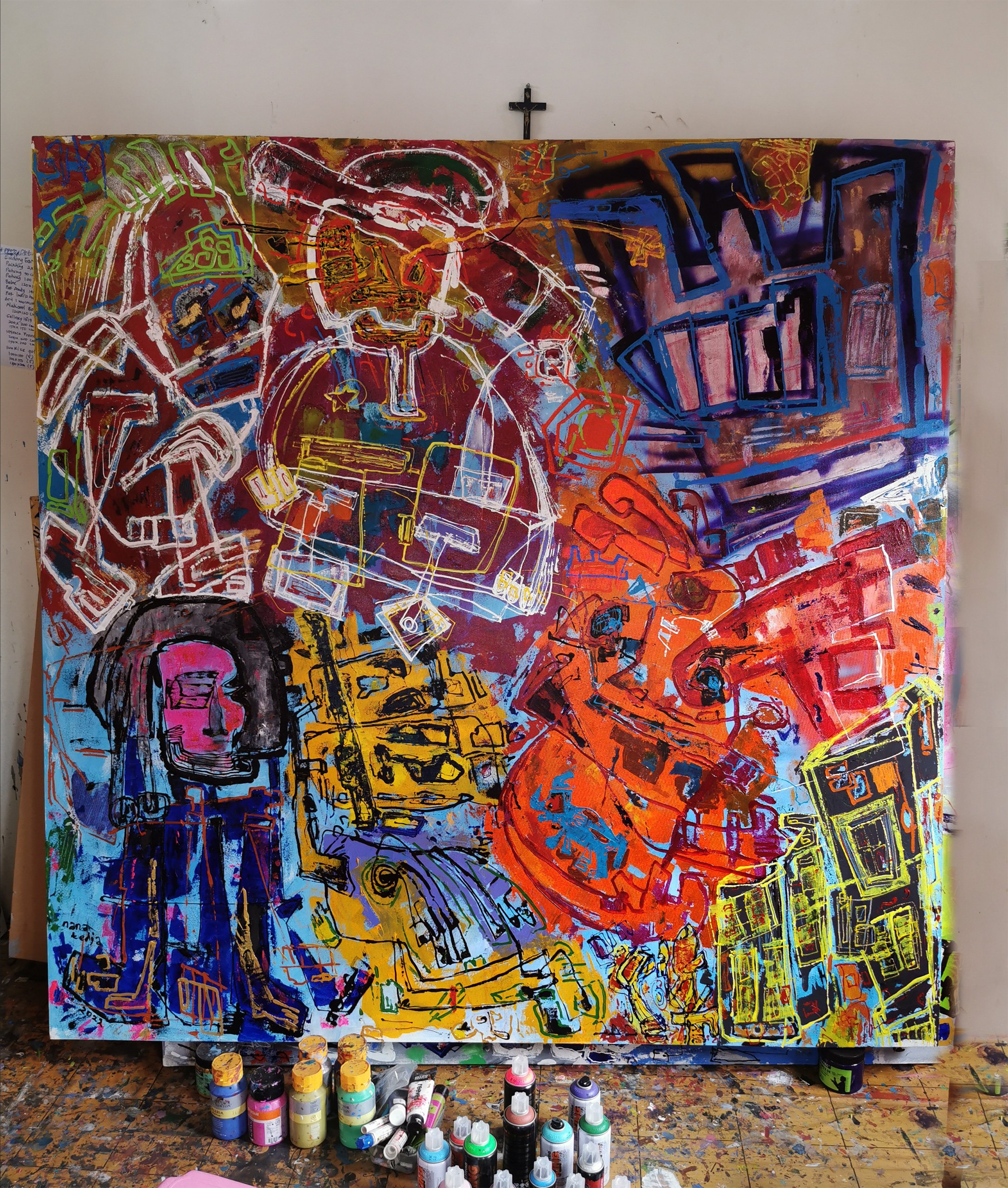 As we all know, the world has been impacted by the COVID-19 pandemic with all its variants. My Solo Exhibition at Gallery1819 – Through Pandemic is special to me because I can give hope and encouragement in the form of art to people. My heart goes out to the countless lives lost and affected by the pandemic.
I wrote the phrase in the painting with the title Life and Save to show my hopes and prayers of health and wellness through this pandemic. Vaccines haven't arrived yet. The only thing that can be done is to keep your distance, wear a mask, stay at home and do everything online. There are several paintings with the title Stay home with ❤ and Social Distance. Care Each Other presents us in a socially responsible manner, by wearing a mask, not going out when I'm sick, washing my hands and being mindful of our surroundings when we visit the supermarket for groceries. I also try to be healthy and sunbathe every morning.
The importance of the Sun –Sunshine has plenty of vitamin D to maintain our daily health. The painting entitled Vaccine is Happiness showcases how after the vaccine came, we got vaccinated immediately, though it does not guarantee that we are not exposed, at least it reduces severe symptoms and death. The stress of the pandemic began to decrease because many have been vaccinated and recovered from Covid, the improving situation and life is starting to bloom again. It can be seen in the painting with the title Perfect stranger even though I feel like someone else because of the change in living habits, but I feel alive, grateful and perfect. Staying healthy, being vaccinated, wearing a mask, maintaining your distance. I'm sure there will be a pandemic recovery, and in the end, we can be happy as and (the metaphor is dancing) Dance at the Same Place. Although there is still no certainty when the pandemic will end, I must remain enthusiastic, positive, healthy, grateful, and pray. ❤
By Nana Tedja
Download the catalogue here.
View "Through Pandemic" NFTs here.