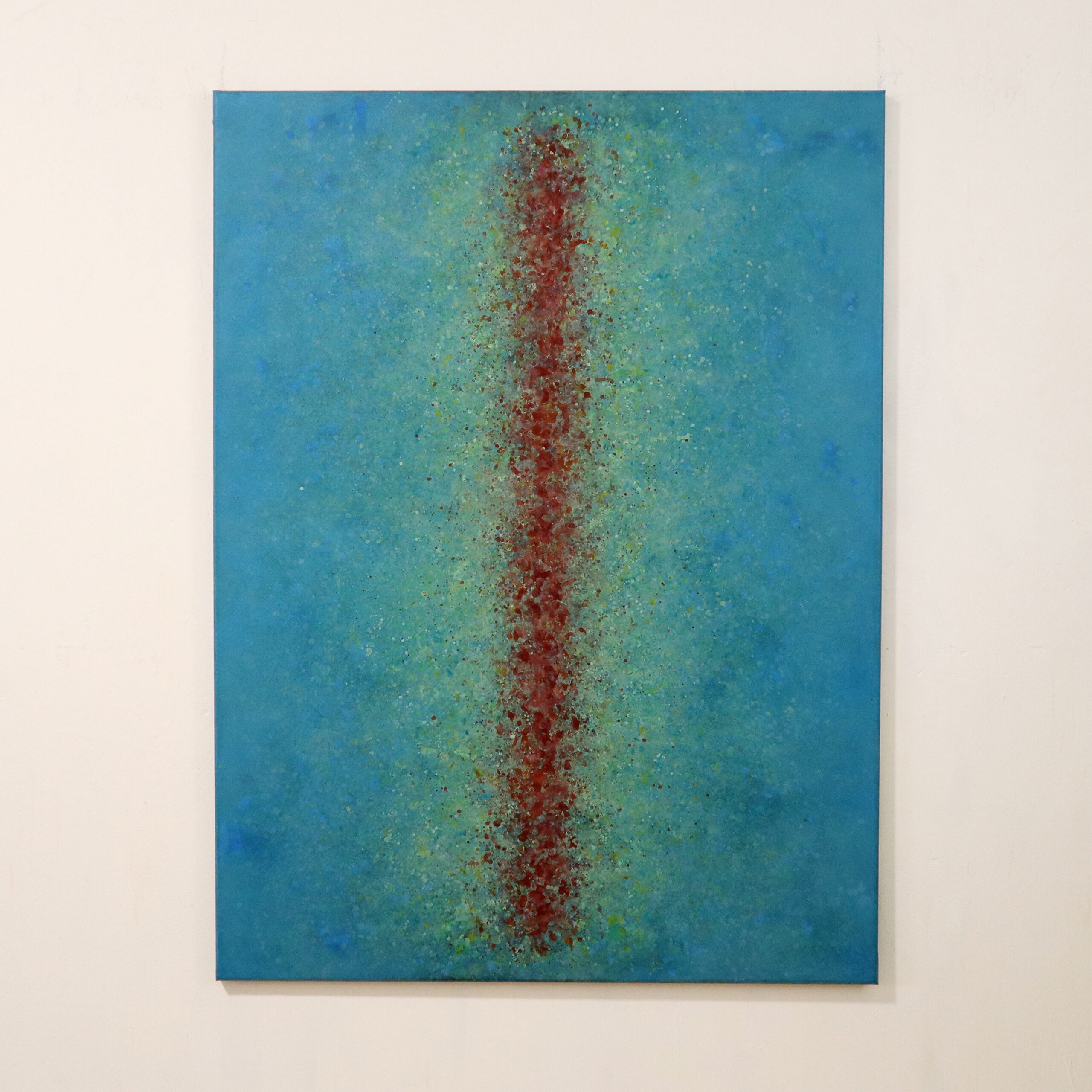 The title of this series is inspired by the concept of Variations in classical music. I love the idea of creating endless variations and improvisations upon a few simple structures.
This series, which I started in March 2022, is a development on my decade-long concept of Oneness. It is a return to simple forms and pure colours as I want to create something more abstract and universal.
The basis of visual arts is forms and colours.
The essence of forms is dot.
Forms slowly emerge by splattering layers upon layers of dots over months with minimum contact between brush and canvas.
Harmony is attained by balancing the duality of chance/control, structure/variation, light/darkness, simplicity/ complexity….
Each individual painting is an abstract work with a certain imagery of the macro cosmo or micro cosmo. This on-going series is a quest of connection between individual existence and cosmic presence.
Meet and Greet
10th Sept 2022, Saturday
Gallery1819
315 Outram Road, #02-04, Singapore 169074
3:00 PM–4:00 PM
Exhibition Behind The Scene
10th Sept 2022
Gallery1819
315 Outram Road, #02-04, Singapore 169074
3.30 PM