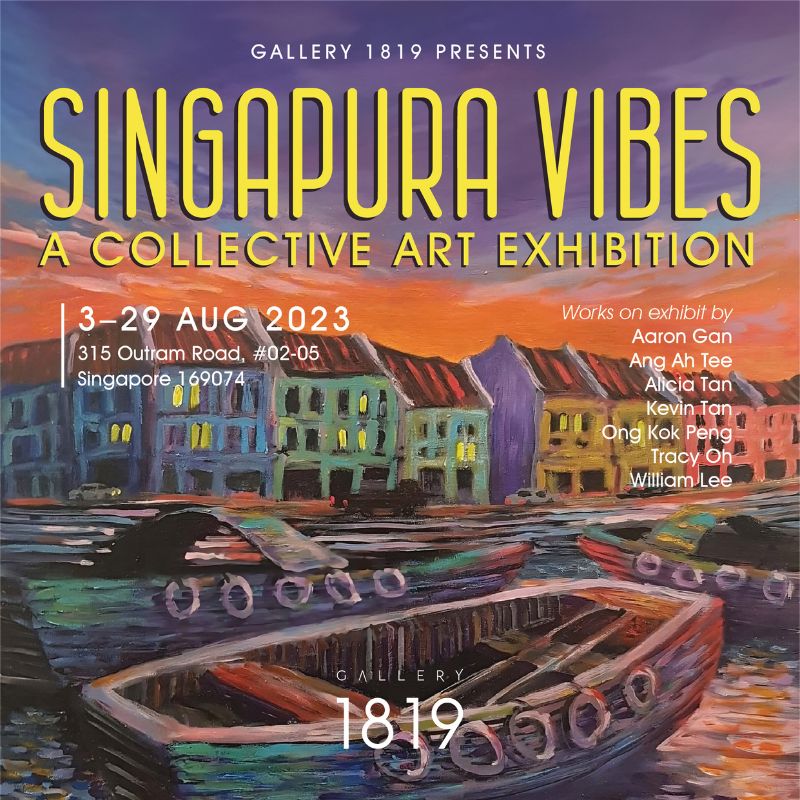 Step into the vibrant world of "SINGAPURA VIBES," an art exhibition showcasing the creative spirit of a diverse collective of artists. As Singapore celebrates its birthday, this captivating exhibition pays homage to the nation's resilience in the face of challenges, embracing the core values that make it unique.
Through a kaleidoscope of artistic expressions, "SINGAPURA VIBES" captures the pulsating heartbeat of the city-state. Each artwork tells a story, illuminating the collective memories, dreams, and aspirations of its people. From iconic landmarks to hidden alleyways, the artists' brushstrokes and sculptural forms transport you to the soul of Singapore.
"SINGAPURA VIBES" invites viewers to experience the artistic diversity that mirrors the nation's rich cultural tapestry. Whether you're a seasoned art enthusiast or a curious passerby, every visitor is embraced as an integral part of this collective journey.
Works on exhibit by: Aaron Gan, Ang Ah Tee, Alicia Tan, Kevin Tan, Ong Kok Peng, Tracy Oh, William Lee