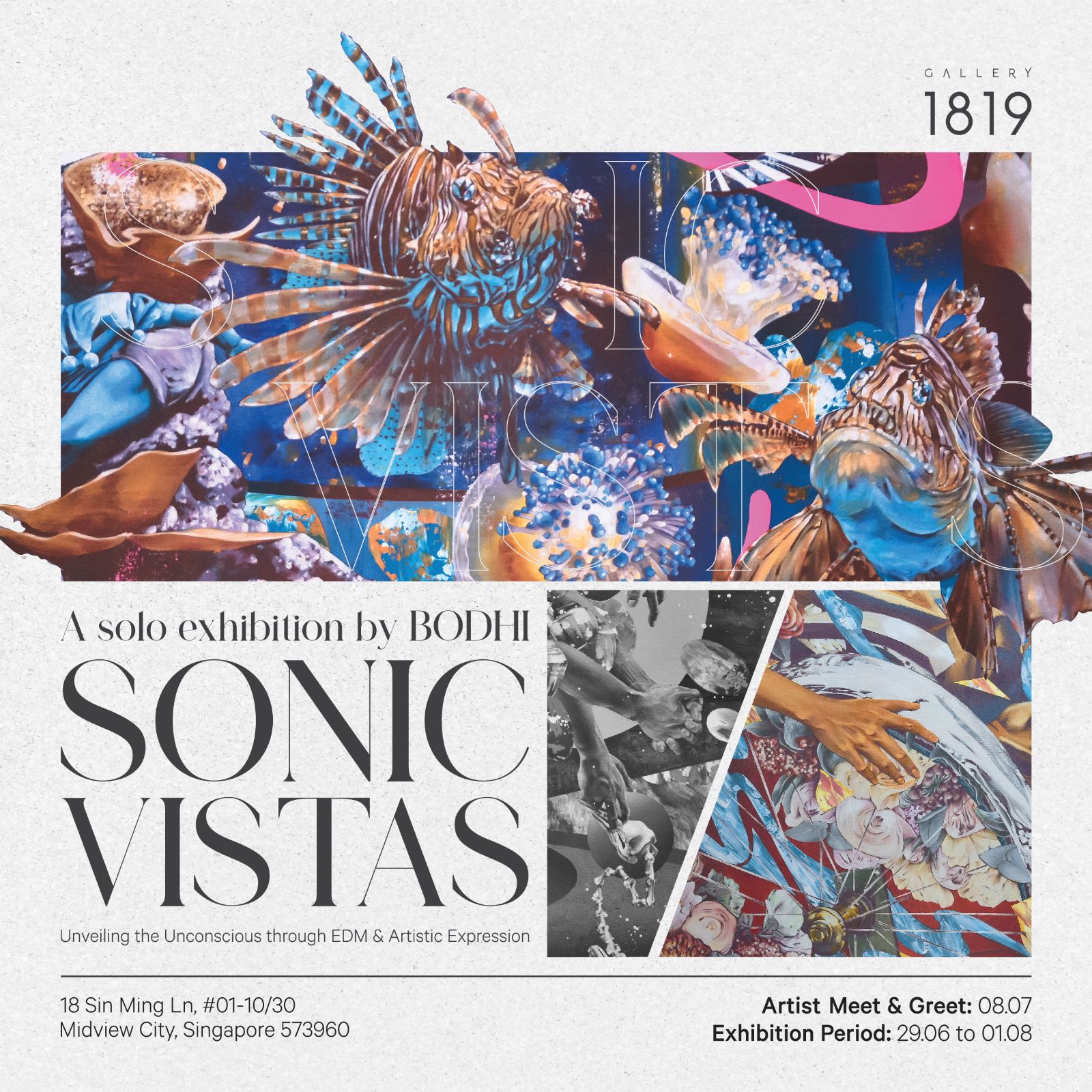 Gallery1819 is proud to present 'Sonic Vistas, a solo exhibition by BODHI aiming to unveil the unconscious through Electronic Dance Music (EDM) and artistic expression.
This exhibition presents artworks from BODHI's 'Curating Playlists Series', portraying the amalgamation of real-life scenes perceived by the artist with specific EDM tracks whilst perceiving those scenes.
Scenes within BODHI's artworks resonate with the visual themes and moods from music visualizers, videos, and cover art congruent with the specific track being listened to by the artist through the process of assigning visual components to audio and then implementing them back into real life visuals.