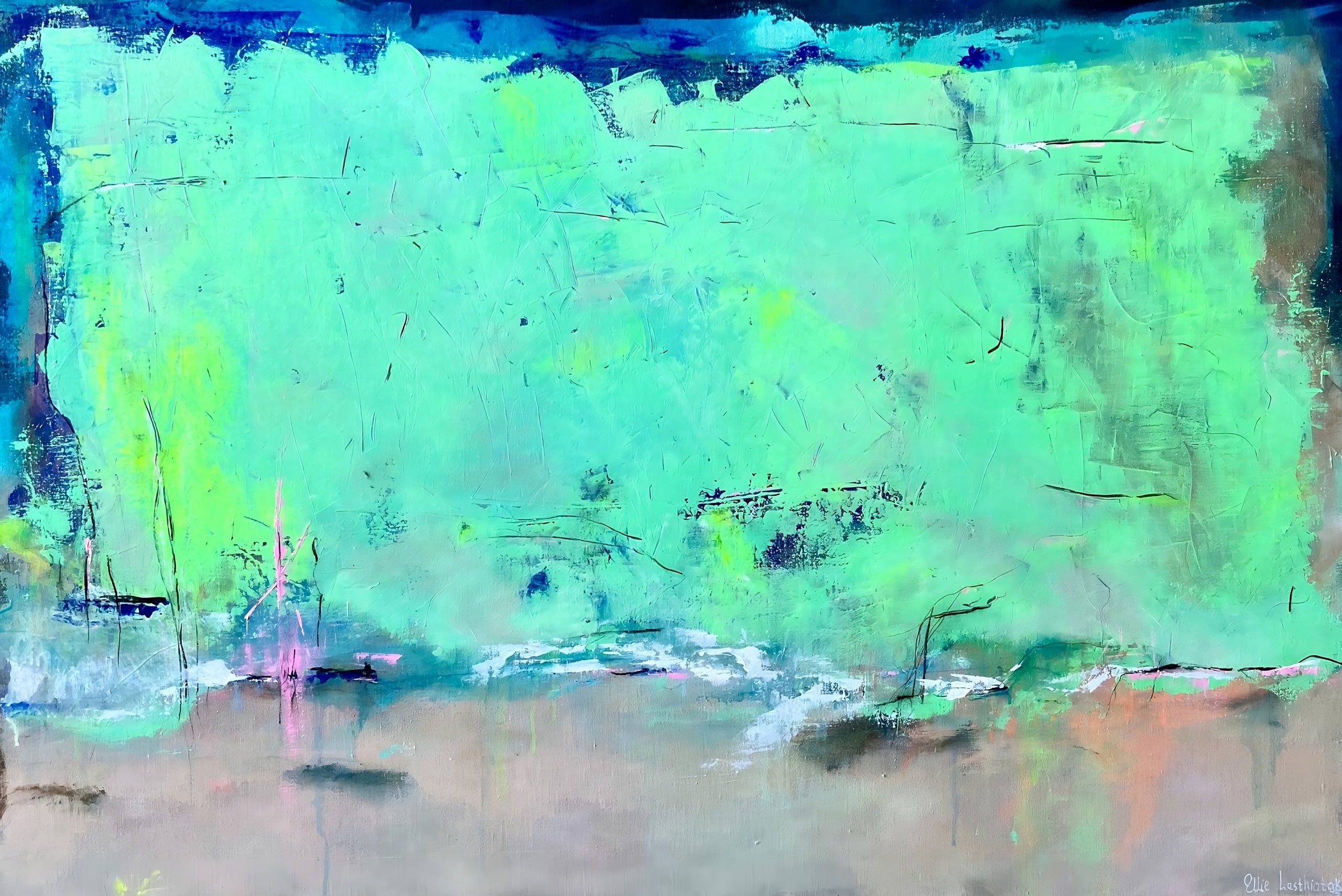 Lines and Fragments of Gaia — a new collection of panoramic paintings and sculptures by Greek artist Ellie Lasthiotaki; an inspiration drawn from the lines and fragments of Gaia and the exquisiteness of Life.
Despite being zealous of the city and its bustling life, Lasthiotaki yearns to build the bridge with nature and its lines, so to emancipate her psyche and confront with one's harrowing composite experiences. Lines and Fragments of Gaia is a humble endeavour to bring forth Lasthiotaki's childhood — the somnifacient light of the sun, elements of the seas, and the exuberance of the colours in which her ancestors, the ancient Minoans, used in their art.
Embodying the ideation of the existence of water and liquid into her art, alongside chance of any kind, Lasthiotaki intent to lead oneself to obscure paths, fortuitous surprises, and the stimulation of the mind — guiding to places blinded to a naked eye. Taking advantage of the arts' onlookers' fulsome imagination, Lasthiotaki anticipates them to confer oneself's interpretation towards her art using textures, brushstrokes, drippings, and colours.
Within her own visual language, on exhibit are works that epitomise Lasthiotaki's instinctive need to grasp emotions, space, and a diaphanous perception of an endless possibility in reach of a contemporary circumstance.