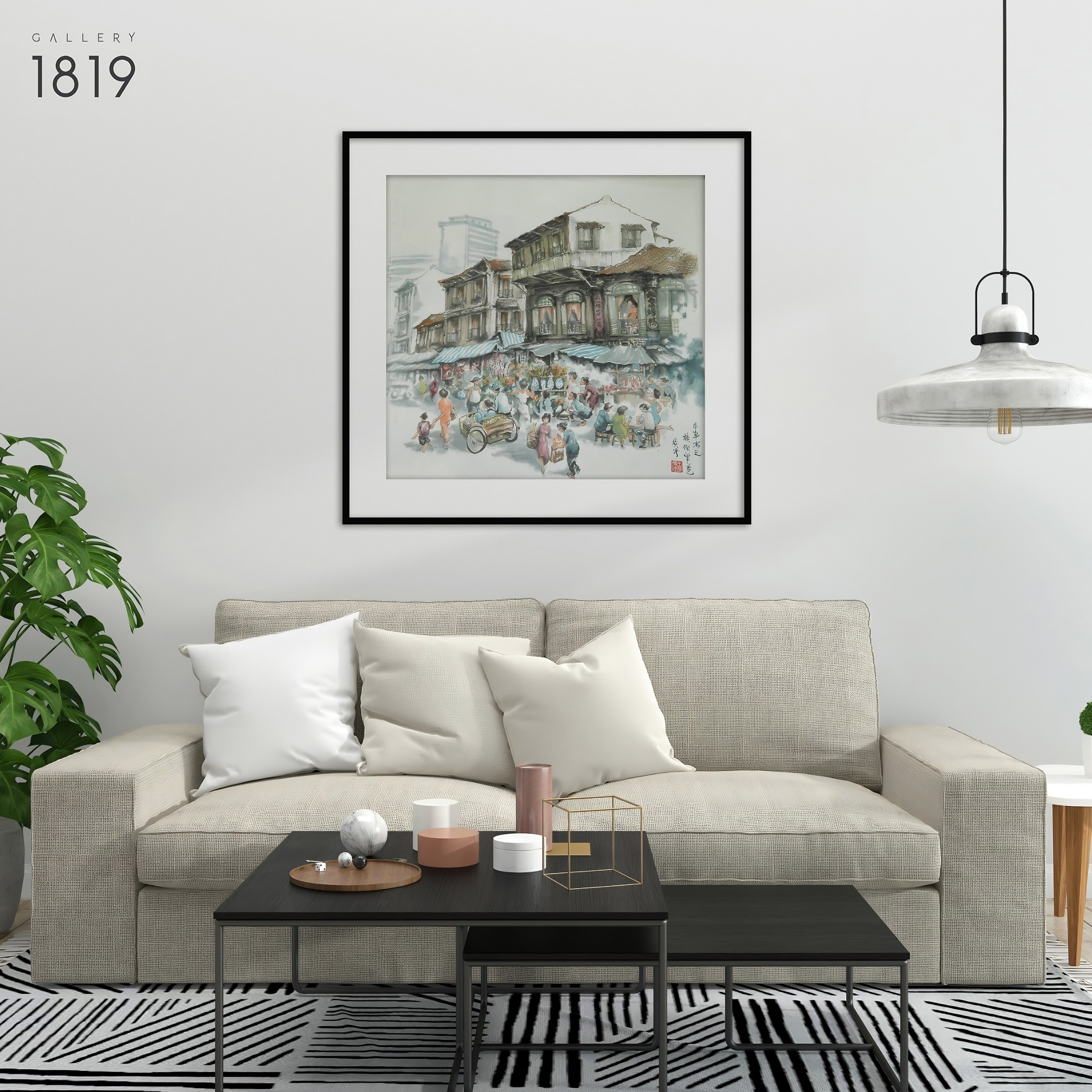 Presenting: The Nanyang Collection – an exhibition of vibrant Nanyang style art pieces by senior local artist Ong Kok Peng. Having spent the majority of his life embarking at sea in the Maritime, memories of Singapore's land developments etched into Ong's mind each time he had returned. Predominantly drawing inspiration from these remembrances, Ong hankers to render his personal perception of the days of old Nanyang style in forms of two-dimensional and three-dimensional.
Being distinctive in paintings and potteries, he has a regard for showcasing these two artforms abreast. This juxtaposition was intended to enable its onlookers to feel and appreciate the divergence and also coherence in the two dimensions. Having potteries on display as the exhibition's accentuate, the nature of its three-dimensional form facilitates visual and physical interaction.
Alluding to the Chinese expression of "陶中有画,画中有陶," one is able to take cognizance remnants of clay-coloured tones within Ong's paintings; as well as landscape compositions carved in the bounds of the potteries – a unique feature recognizable in his art.
Amongst pieces showcasing the Nanyang style, on exhibit are also several potteries from Ong's Raw Wood Ceramics series. This series consists of teapots and Chinese-approached pottery that subsumed the organically structured wood branch.
Meet and Greet
6 Feb, 2021
315 Outram Road #02-04 S169074
2:00 PM–4:00 PM
Event is free for all.