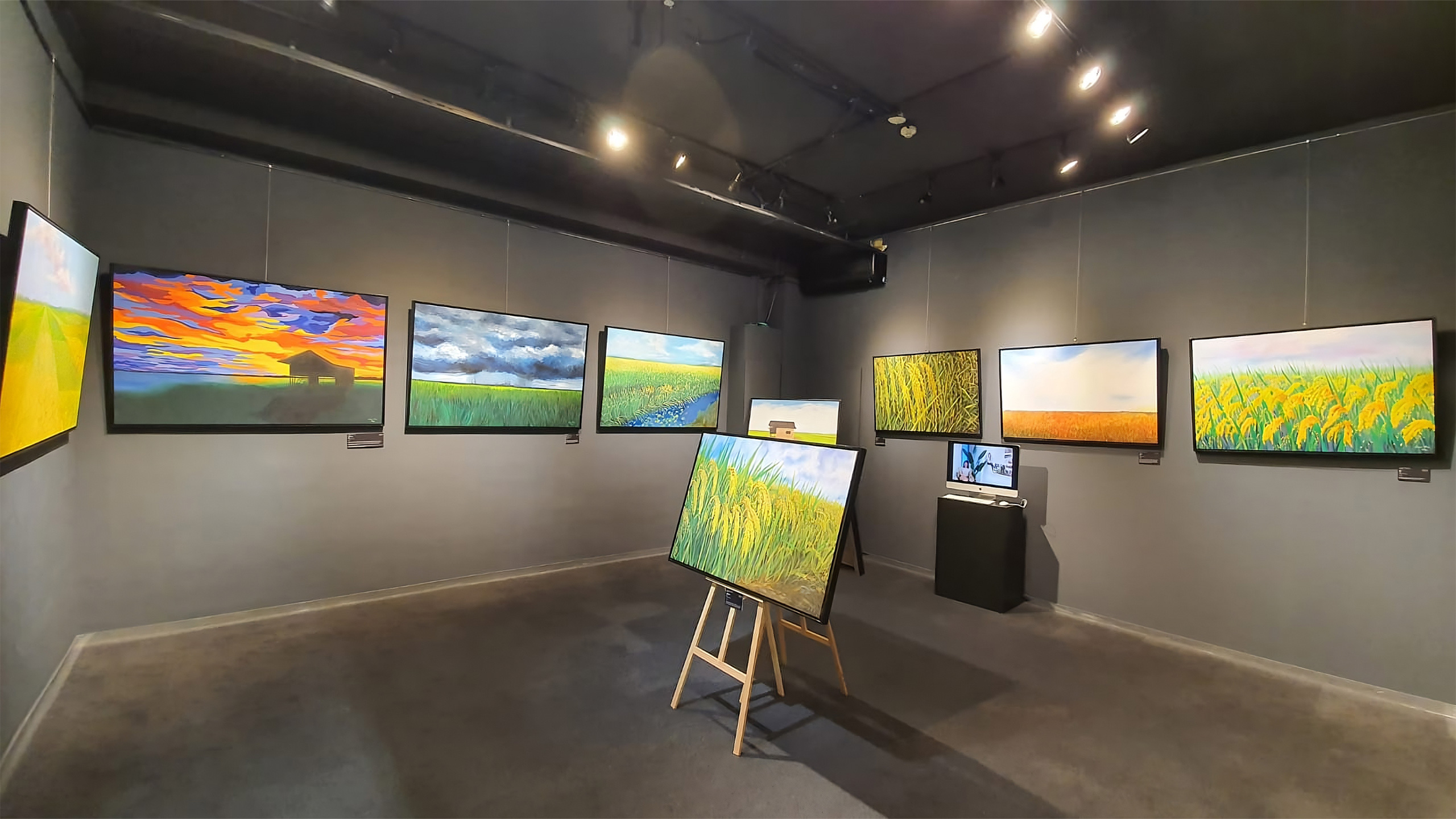 The paddy fields are a metaphor for the cycle of life where Lisa explores various themes relevant to a person's life journey. Her paintings convey messages about the transient nature of life, patience and determination and harvesting the fruits of one's labour. Her style is influenced by the works of post-Impressionists. She merges Western art techniques with Eastern feng shui elements of abundance and growth.
In her first solo exhibition with Gallery 1819, she presents her second series on paddy fields that explore the themes of self-discovery, spiritual growth and the pursuit of one's life purpose. Her paintings provide much joy and positivity during this Covid pandemic with her liberal use of vivid colours. Lisa has created wonderful scenes of golden light, tranquillity, dreams and hope, allowing viewers to envision a future of hope and fulfilment.
This particular series of paintings chronicle her personal and spiritual journey in the past 2 years ~ how the decision to separate from her life partner led to her discovery of her inner voice, spirituality, the universal intelligence and her life purpose.
Find out more about this exhibition here.
See the whole exhibition here!
23 Sept 2021
We are honoured to have hosted the Malaysian High Commissioner to Singapore, Dato' Dr Azfar bin Mohamad Mustafar, for this exhibition! Read about it here on Facebook!