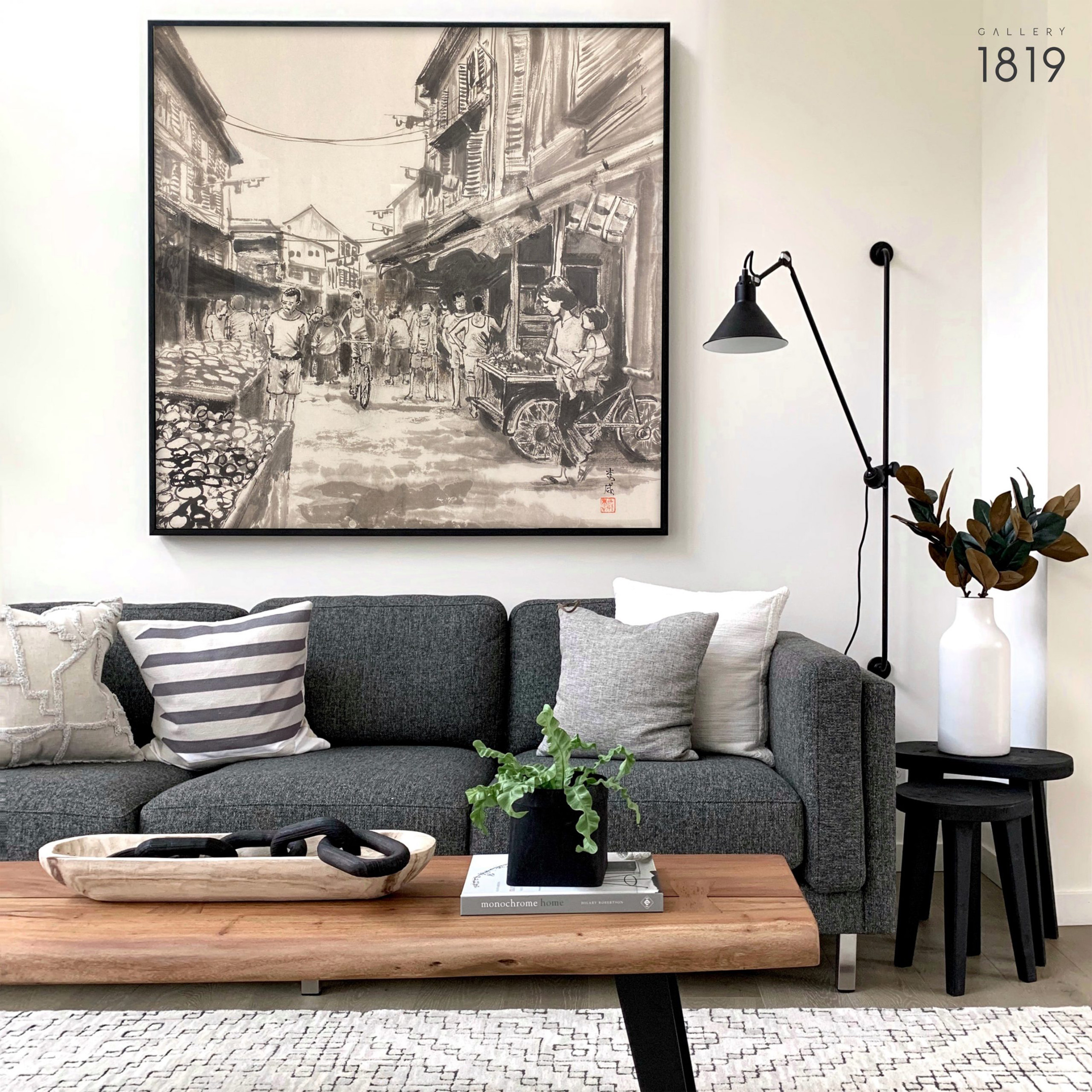 William specializes in painting local scenes of Singapore in Chinese Ink on Xuan Paper, capturing the reminisce of olden days in nostalgia.
Born in 1964, and have lived in Singapore all his life. Art has always followed him throughout his childhood. His interest in art intensified during his teenage years and was further developed when he studied art under the tutelage of the late Brother Joseph McNally at the then St. Patrick's School.
Growing up has led him to realize that everything is transient, the National Libraries, the Van Kleef Aquariums, have all but become photographs of the past. Being a sentimentalist, he wanted to capture Singapore in a way that he know and can, that is through his black and white acrylic paintings, which incidentally adds a dash of nostalgia.
Artist message: "I hope to share with the viewer a glimpse of the Singapore that I have grown up in and to cherish what is still here and reminisce what was."
Come join us on 5 December, 2pm to 4pm for an artist meet and greet where you can get to know more about William's inspiration behind his works in person!
Meet and Greet
5 Dec, 2020
GALLERY 1819
315 Outram Road #02-04 S169074
2:00 PM–4:00 PM
Event is free for all.