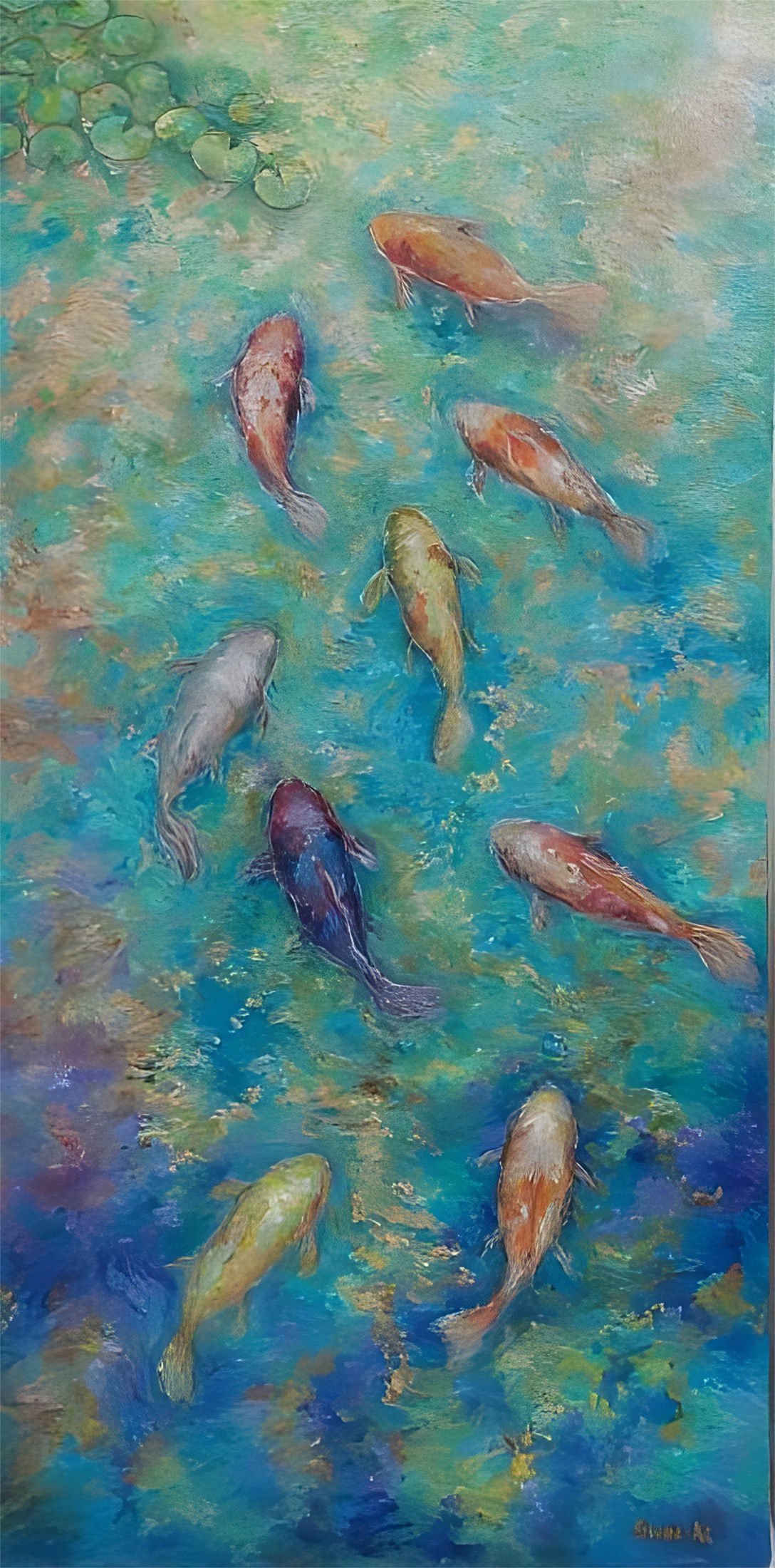 This exhibition showcases a collection of serenity and splendour of pond & river scene, including abstractly painted artworks. All the pieces relate to one another in style, each having unique characteristics.
This exhibition features 2 series of artworks, the first series capture the beauty of flower and koi, and offers the viewers a perspective of us living in a wonderful world that is full of beauty, charm and adventure.
The artist uses various techniques and mediums that captivate the stunning beauty of flowers and fishes that blend abstraction with modern style.
The second series is inspired by the nostalgic river scene in Singapore. The artist using both printing knife and brush to achieve her rich oil paint textures and to express the aesthetics of art given through her experience and backgrounds. These collections would brighten up any space.
Download the catalogue here.