PRESENTING LISA TEO'S SECOND SOLO EXHIBITION AT GALLERY1819 – AWAKENING
Embarking on your journey as a first-time art buyer is an adventure filled with discovery, creativity, and the joy of owning something truly unique. To help you make the most of this exciting experience, we sat down with talented artist Lisa Teo to gather invaluable insights directly from the heart of the art world. Whether you're drawn to paintings, sculptures, or any other medium, these tips from an artist's point of view will empower you to make informed and inspired decisions.
Lisa is in town to promote her second solo exhibition, Awakening with Gallery1819. Her artworks will be showing from 1-30 September 2023. The Kuala Lumpur-based artist, and certified art therapist literally 'drew' an analogy between the mystery of the deep ocean and the ongoing exploration of the power of our subconscious minds.
Through her loose brushstrokes of her the ocean, and fleeting fishes – the once lawyer urge viewers to reflect on the interconnectedness of all living beings and the importance of fostering unity amidst diversity.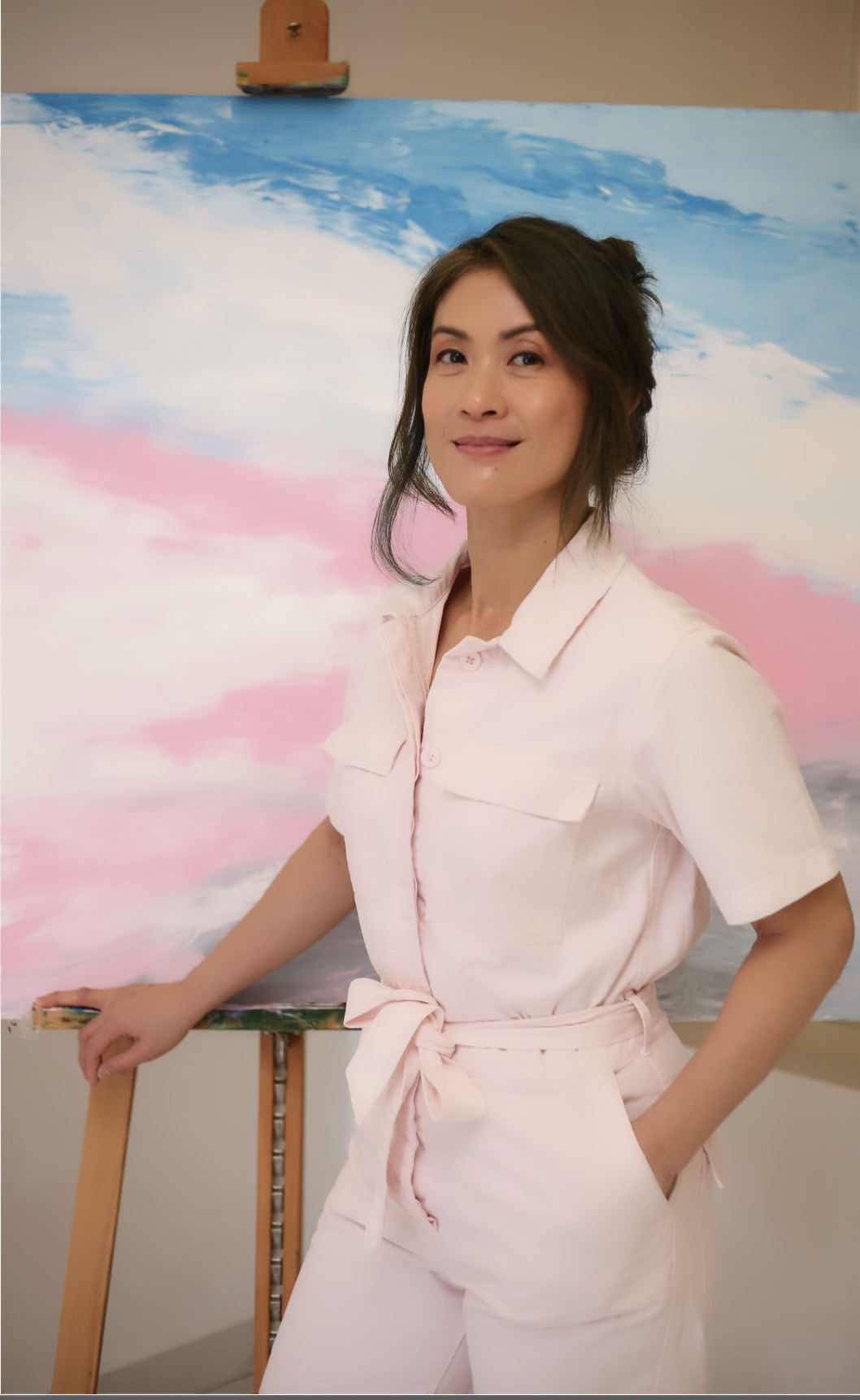 What should new art buyers be looking for?
 My advice to new art collectors is to firstly determine what sort of art you like. Visiting an art gallery such as LivingwithArt Singapore is a good start because of the wide range of artwork available.
What sort of subject matter do you like? Nature, landscape, portrait, still life, flowers, cityscape, history? What sort of medium looks interesting to you? Fluid transparent watercolour? Bright acrylic or oil paintings? Consider the artist's concept, techniques and skills.
Find out the story behind the paintings. Does the story resonate with you?
The foundation of a meaningful art collection is a personal connection with the artwork. Look for paintings that evoke emotions, reflect your interests, or provoke thought. A genuine connection will ensure that your collection holds a special place in your heart.
Emerging or established works?
Choosing emerging or established artists depends on one's budget and interests.
The works of emerging artists generally tend to be lower in pricing than established artists. A palatable budget for new collectors is $500-1000 for a painting.
If you are a young collector, perhaps you might like to choose a young artist whose works you can follow over the years. Quite likely, the messages that the artist choose to tell may resonate with you due to similarity in age.
There are collectors who may prefer to save up to invest in the works of established artists with the view that the value of these works have the potential to go up in future. There are others who prefer to support the growth and development of young artists by choosing their works instead.
Explore different artistic styles and movements to understand your preferences. From abstract to realism, impressionism to cubism, each style offers a unique perspective. Research and exposure will help you refine your taste and make confident choices.
Picks from small galleries or fairs?
An art fair is a booth-style convention show that hosts various art galleries and independent artists so they can show their art to local and international collectors for purchase. They typically last four to six days and are held worldwide in major cities. 
The advantage of an art fair is that you get to see a wide range of international artworks that may not be available in local galleries which tend to feature local artists. Visiting an art fair to choose an artwork can be confusing though because of the sheer number of artworks on offer.
Visiting local galleries gives new collectors more time to browse and decide on the artwork that they love. LivingwithArt is unique as a gallery because it offers the works of both local and international artists.
As you embark on your journey as a new art buyer, remember that art reflects the human experience and an expression of creativity. By developing your own taste, conducting thorough research, and trusting your instincts, you can curate a collection of paintings that resonates with your soul and enriches your life for years to come. Happy art hunting!
Plate Corals. 2023. 900 x 600mm. Acrylic on Canvas. Lisa Teo.
Lisa will be in town to promote her second solo exhibition at Gallery1819. Join us for a curated art tour and experience the rich diversity of marine life in Lisa Teo's latest series of works, on the 9th of September, Saturday at 3PM. 
Lisa Teo's solo exhibition happens from 1  September – 30 September at Gallery1819 (Midview City), 18 Sin Ming Ln, #01-10/30 Midview City, Singapore 573960).