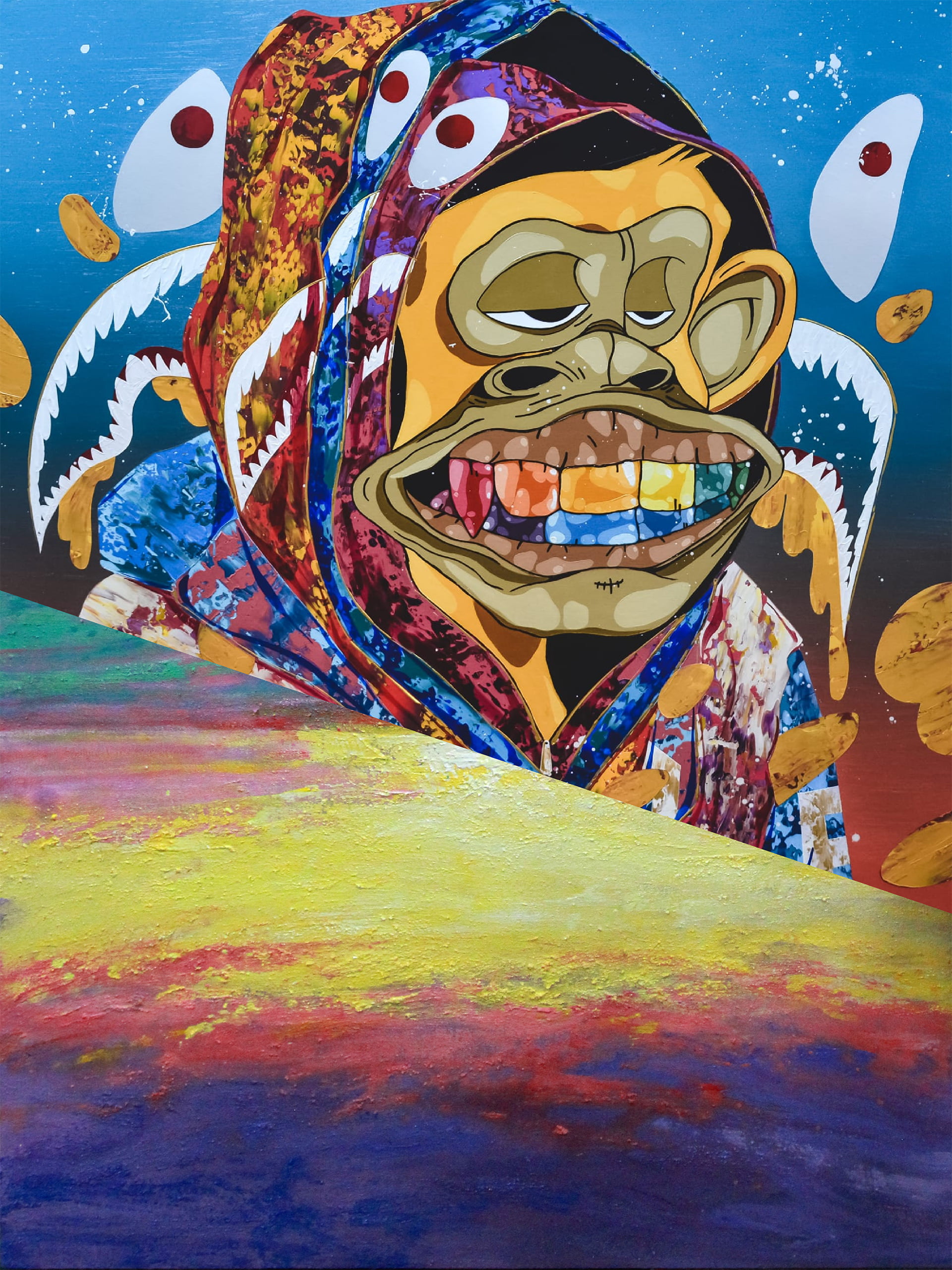 Titled Sonata Allegro, this exhibition presents a juxtaposition of works by LivingwithArt Singapore's own in-house Artist, Su Jin and BODHI. A composition of colours that intensify and rest, Sonata Allegro brings out each artist's love for music; through the movement of each brushstroke that sings, that howls and that settles like sand. It is an emotive expression of oneself.
BODHI's Mixtape Astrochemistry Series
Artworks from the Mixtape Astrochemistry Series aim to portray BODHI's interests in EDM (Electronic Dance Music) through psychoacoustic methods to assign different moods and themes from specific EDM tracks into visual artworks, creating the artist's own versions of cover art or visualizer art for those specific tracks.
For more artworks by BODHI, view here.
Click to download Sonata Allegro – BODHI's Catalog.
SU JIN
An aesthete, Jin has always yearned for the natural scenery, removing himself away from the bright lights and bustling of the city. An inspiration for this series of works, Jin made a new attempt to incorporate brighter colours, to fully express the charm and capture the moment from dawn till dusk.
For more artworks by Su Jin, view here.
Click to download Sonata Allegro – Su Jin's Catalog.